"Wow! What a journey! Thank you so much for being such an incredible part of it. You have truly blown us away with the depth of the images you have captured of our birth and newborn photos. You are not only an amazing photographer you are an amazing person. We are forever grateful for meeting you and having you present and capturing our special moments."
- Cindy (Priya's Mummy)
"Janelle was an amazing member of my birth team. Not only was she unobtrusive during my labour and birth, she managed to get some fantastic shots and was right there encouraging me along with the rest of my team during crowning. We're both so pleased with the quality of her photography and the huge amount of stunning photos we received. I was able to relive my son's birth and also got to see it from 'the business end', so to speak! There was also plenty of PG photos to share with family and friends. I wouldn't hesitate to recommend Janelle to anyone considering documenting their child's birth."
- Janelle & Rob (Birth Photography)
Please contact me to see more Birth Photography Slideshows & Images.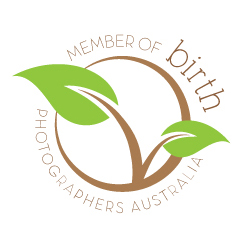 Perth Birth Photography - by Janelle Kamp - Perth Birth Photographer
Perth Birth Photography - Photography by Janelle Kamp
Copyright Janelle Kamp - 2011
Phone: 0412 557 881